CONTRIBUTORS
Do you have a finished project that would make a great addition to our PROJECTS page? Here are a few guidelines:
The project should be "shoppable", using a majority of products featured on our website so that customers can duplicate them at home.
The project should be "your original project" and not a rendition or copy of someone else's cake.
The project should be fun and appropriate to execute in a home kitchen. The photo of the project should be of professional quality.
Please e-mail: [email protected].
Or fill in our contact form:
PRESS
MAIL
Cakegirls
2233 South Throop St.
Chicago, IL 60608 United States
---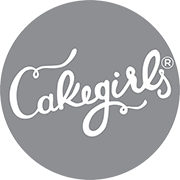 Follow Us On: