These "cigarettes" are the perfect gross out treat for your next Halloween party or to celebrate that one last chainsmoking friend's birthday party. Your guests will flip over how these look like real thing, but they certainly taste a whole lot better.
We started with Wheat Thins Honey Stix because they looked the most like cigarettes to us ( but any small bread stick sized pretzel should work) and then dipped them in chocolate coating and sugar. Follow our step by step photos below to see the tricks we used to make them look just right and then have a ball making your own!
Ingredients
Silver Sugar Crystals – 4 oz. Jar
12 oz. Creamy White Candy Coating
3/4 oz Black Gel Paste Food Coloring
12 oz Red Candy Coating
Make CHOCOLATE PRETZEL CIGARETTES (3 Steps)
STEP 1: DIP BREADSTICKS IN WHITE COATING
Melt some white candy coating in a heatproof cup in the microwave in 30 second intervals, stirring in between. Remove when almost melted and continue to stir until completely melted. (The cup you use should be narrow and tall so that you can easily dunk the bread sticks). Add a few drops of vegetable oil or coconut oil and stir until the coating is very fluid, adding a little additional as necessary. (If you don't thin the coating, it will be a little thick and the cigarettes may look gloppy).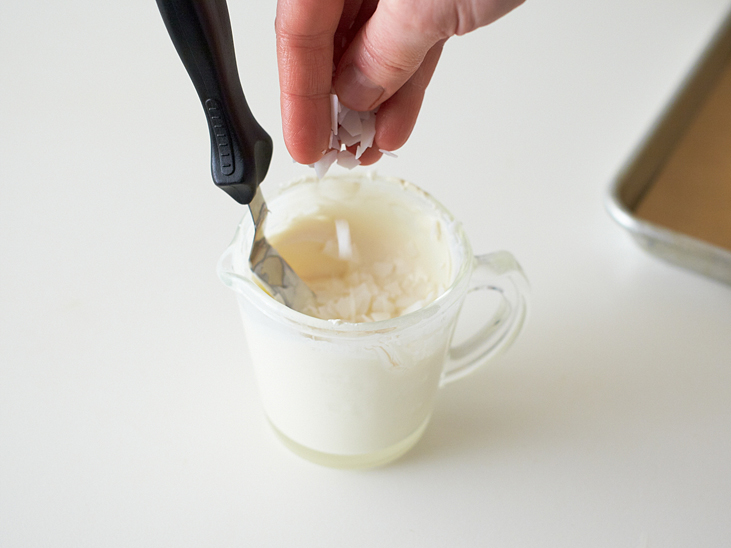 Next, dip each bread stick in the white coating, leaving a portion uncoated to look like the cigarette tip. (To really look like cigarettes, all the uncoated tips should be roughly the same length. You can pre-mark the dipping line with a sharp knife if you want). Scrape off the excess on the edge of the cup as you dip and place each one on the tray. Place the entire tray in the fridge for 5 minutes to harden the coating before moving on to the next step.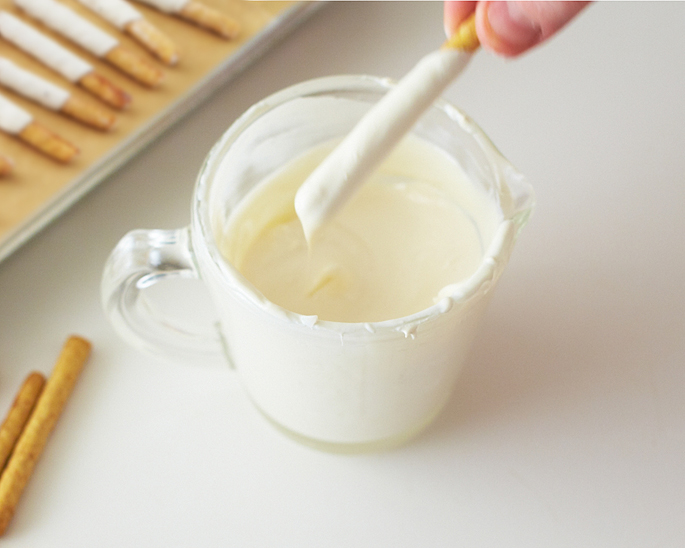 STEP 2: DIP TIPS IN RED COATING AND DIP IN SANDING SUGAR
Place some silver sanding sugar in a small bowl and add a droplet of black food coloring. Mix together, leaving some streaks. Set aside. Next, melt a small amount of red coating in a heatproof cup in the microwave, in the same manner as the white coating. Once again, add a drop or two of oil so that the coating is very fluid. Remove the tray from the fridge and dip each "cigarette" tip in red coating (these don't have to be even), scrape off the excess on the edge of the cup, and then immediately dip each in the black/silver sanding sugar, sprinkling a little extra with your fingers to add texture.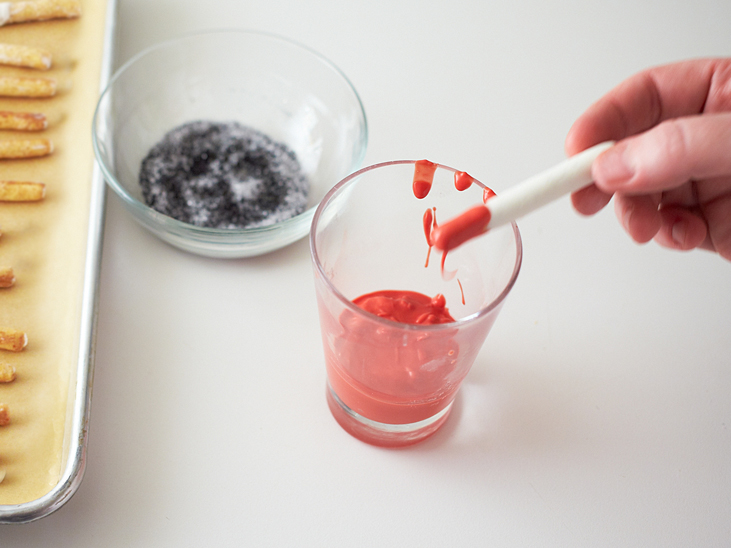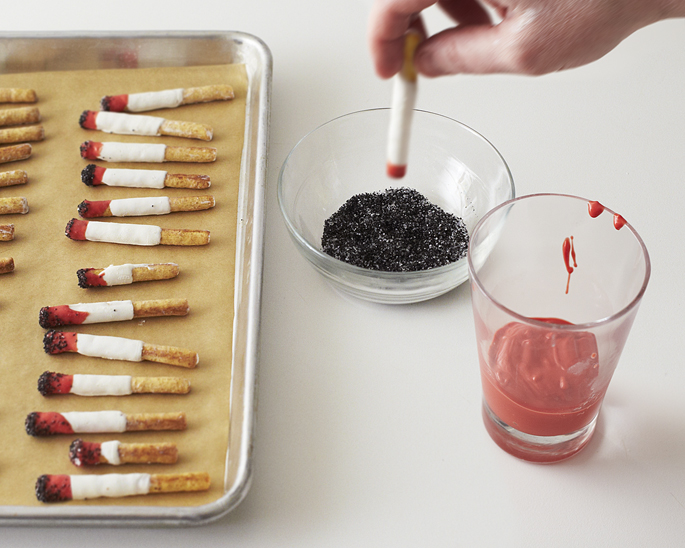 STEP 3: DISPLAY THEM ON A LITTLE TRAY TO MIMIC AN ASHTRAY
We used a butter dish to display these "cigarettes" and then sprinkled additonal sanding sugar in the middle to look like ash. Gross…Enjoy!